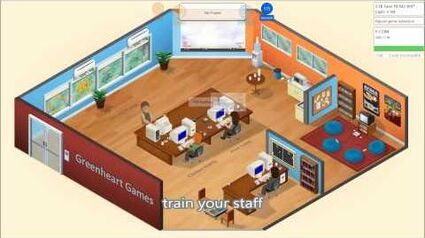 Fullscreen or windowed; OSK works in either mode (in case you want to name your games ingame).
Enable Viacam working perfectly and the clickbar remains accessible in fullscreen.
Completely mouseable.
No need for clicking the right mouse button-
Click-dragging the left mouse button is needed as soon as you hire staff.

Colors are distinguishable and everything is clearly visible.
Big fonts in a font face similar to Arial (it's non-serifed).

There's little sound and it is not needed for gameplay.