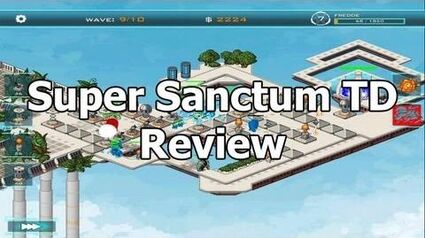 Game starts windowed.
OSK works.
Enable Viacam works.
Windows Magnifyer works.
Controls
Edit
Needs to drag the mouse while clicked (occasionally).
Requires rather high precision when placing blocks.
Towers must be chosen by keyboard keys 1 to 4
Powers are to be activated by dragging the LMB to the area where the power is needed.
RMB cancels current selected action.
ESC for pause/menu.
SPACE/ENTER Doubles or halfes monster speed.
Graphical elements are quite small.
Colors are not allways colorblind friendly. Fonts are rather small
Ad blocker interference detected!
Wikia is a free-to-use site that makes money from advertising. We have a modified experience for viewers using ad blockers

Wikia is not accessible if you've made further modifications. Remove the custom ad blocker rule(s) and the page will load as expected.